I rule (at bowling)
What better way to celebrate a birthday than bowling? Here's the score sheet. Players:

team 1
DEET = Marty
NATRO = Nathan
PEEB = Lea
team 2
DAVEE = me
LELEE = lee lee
ALAEE = dada
As you might be able to see, I totally blew away everyone (an 88 and a 93). But I'm not one to gloat.
Read it and weep, kiddies: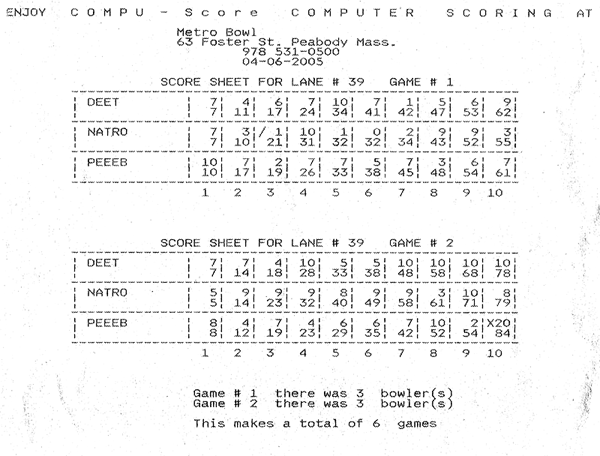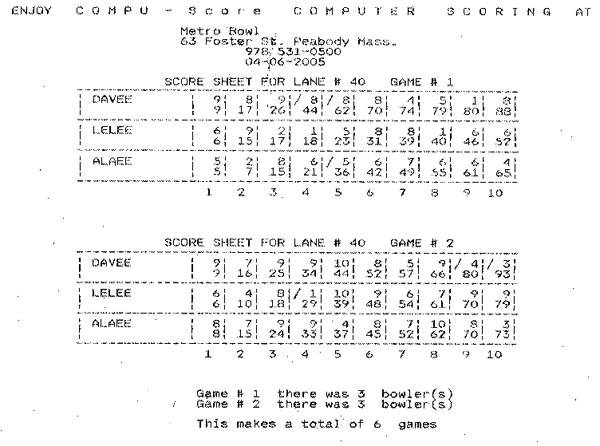 Marty says, "I just pooped myself!"
I say, "When am I going to get some competition here?!"



lee lee trying to bowl as well as I do. A+ for effort!