making friends
Sometimes the people most alive are the ones inches away from death.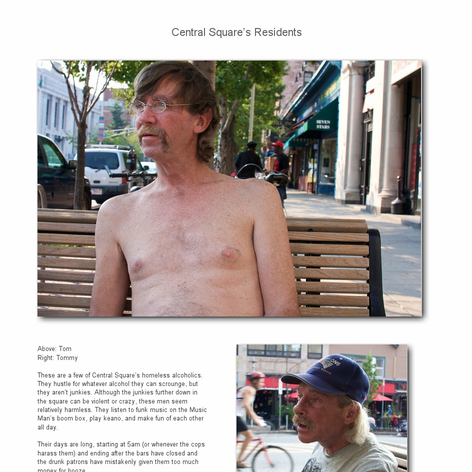 Tom's wife, Wanda, died a few months ago from alcohol poisoning.

Although he's traveled around the country and lived in Colorado and Vermont, he loves Central Square, even in the winter.

The only problem, he says, is that "everybody dies here."
...
See my Tabblo>